My Davidson | A Student Blog
Student-to-Student: Advice from Davidson College Students on the College Essay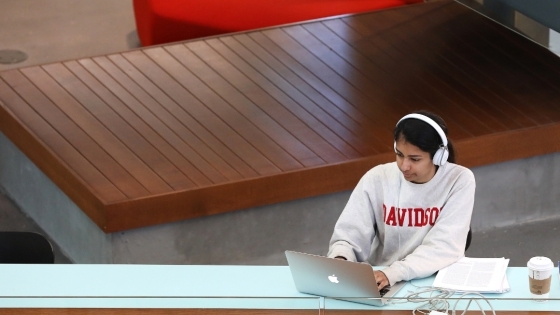 Current Davidson College students share their tips and tricks for navigating and writing the college essay.
---
About the Authors
This piece was written by Senior Fellows in Davidson College's Office of Admission & Financial Aid; Zaynab Abuhakema '24, Nathanael Bagonza '24, Chloe Boissy Stauffer '24, Kelsey Chase '24, Amanda Fuenzalida '24, Olivia Howard '24 (she/her), Ann Nishida '24, Lilly Sirover '24, Samuel Waithira '24 and Ruby Zhou '24. 
Learn more about them below.
---
"Just be honest! We want to know more about YOU and why you can see yourself at Davidson. Tell us about your passions in the way that makes the most sense to you. Have someone read over it if you want, but don't worry too much about the technical part. Just show us who you are the best way you can on a page."
"Don't worry about if your writing is 'great' or not; rather, be intentional in ensuring that your essays demonstrate who you are and what you are passionate about! I ended up becoming an English major writing a collection of essays for my senior honors thesis, but what made my application essays work from day one was telling stories that really spoke to my true, authentic self."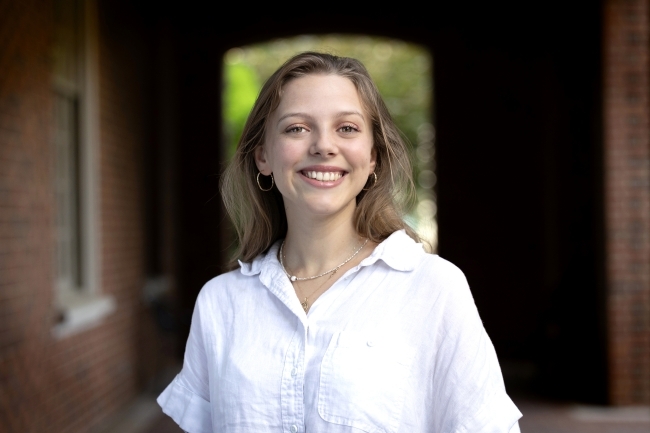 "A couple pages of writing will never capture your whole story- admissions counselors understand this. In order to communicate an accurate snapshot of who you are, try thinking of one hobby, one accomplishment, or one interaction that you think best reflects your overall skill set and worldview. By using one or two examples to 'anchor' your story, you can frame your personality, backstory and values. Whatever you write, make sure it's authentic to who you are because that's who we want to get to know."
"I read a lot of Common App essays during my college process, not because I wanted to study them or compare them to my own, but because I genuinely thought they were fascinating to read. This helped me realize that it's helpful to think about writing the essays for a peer rather than an admissions officer. Don't worry about what you think the admissions officers want to hear; rather, write an essay that you think would help potential friends understand you at your core. I would also advise against your parents or adults taking too much editorial control over your essay — you want your essay to sound like you, which is someone who's 17 or 18 years old, not a professional. It can definitely be helpful to have someone read over it just to catch grammar mistakes or awkward phrasing, but what matters most is that you feel like it really conveys something important about who you are."
"When I think about the personal essay, I always think about growth, because that is what life is, a continuous growing process. And at 17–18 years, you do not have to have everything figured out or have decided what you want to for the rest of your life. But what you can do well is reflect on the experiences that have made you the person you are at this very moment. And thinking about this personal statement, I would think maybe what are key major parts of my life that have shaped me to be who I am, that make you proud of yourself. Reading back your essay, you should feel that sense of pride, that this essay reflects the person you (not anyone else) are proud you have become."
"I do not consider writing to be my strong suit, and I remember the dread and fear I had when I was writing my college essays. Essays are intimidating, and you might feel lost trying to fit your story into the limits that are set. My advice to you is to be patient with yourself and allow who you are to come through on the page. Do not over stress about having the most complex grammar and sentence structure, but rather focus on writing what matters to you. It is okay to not be an award-winning writer who uses metaphors and various literary devices. A lot of times it is better to tell your story in a simple way rather than using flowery language and fluff that does not get your point across."
"The focus is on you. The essay portion is a chance for the admission counselors to see a side of you that a transcript or test score won't fully represent. A good starting point in discovering your unique qualities may be to ask yourself Why? Why am I passionate about certain activities, why do I interact with my environment in a certain way, why do I want to go to Davidson, etc. Good luck!"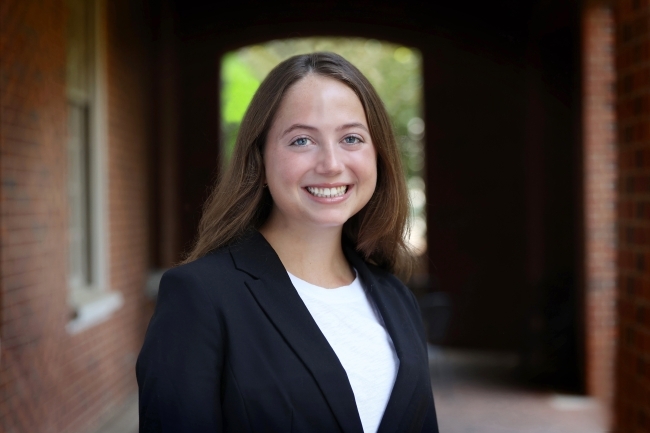 "As someone who prefers speaking over writing, I highly recommend using a voice recording app to talk through your essay ideas as you begin the writing process. Talking through your unique strengths, challenges you have navigated, a personal experience that changed your perspective, a topic that you are endlessly curious about, or something else personal to you allows your story to develop naturally."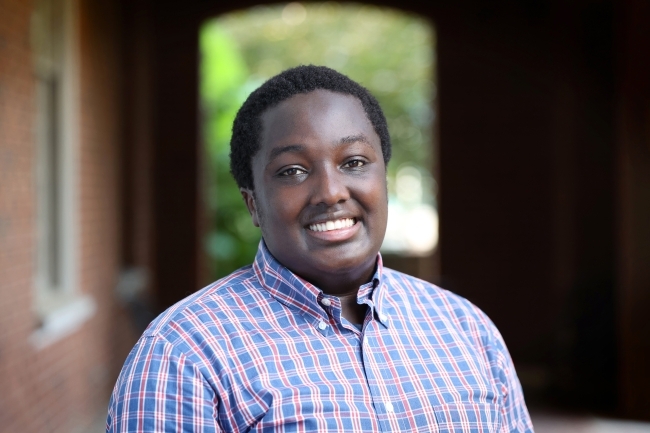 "Be genuine with every aspect of your application. Do not try to mold your application into what you believe the college wants. When you present your true self, you build trust with the admissions team, showing that you have confidence in who you are. Remember that each applicant is unique, and colleges are often looking for a diverse student body. By being genuine, you can showcase your individuality and the qualities that set you apart from other applicants."
"Start writing. I have a tendency to procrastinate whenever I have a daunting task looming over me, and I just need to start writing or I'll never get it done. The writing might sound horrible and you might feel embarrassed, but if you think about it, the earlier you start, the more time you have to change "bad" writing to something beautiful."
---
Looking for More Student Stories?
Check out more student-written blog posts like this one at My Davidson, Davidson College's blog for students, by students.
Considering Applying to Davidson College?
Learn more about dates and deadlines, ways to apply, the holistic admission review and more.