Dan Van Note '14: Cultivating Curiosity and Engagement with the World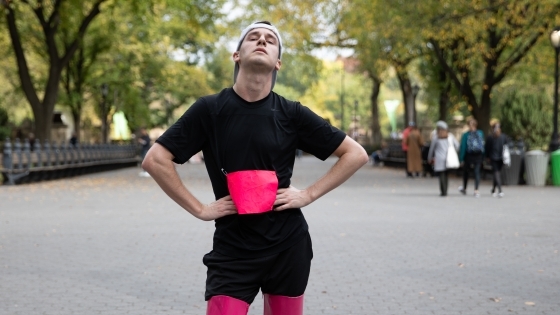 Dan Van Note '14 arrived at Davidson College with next to no experience in the world of the arts.
Once on campus, he joined Dance Ensemble and Gamut Dance Company, which allowed him to create, experiment and—occasionally—fail. Dance Professor Alison Bory, in particular, left a lasting impression on Van Note and encouraged him to change his perspective on performance and choreography.
Van Note majored in anthropology and minored in economics, but finds heavy overlap between these fields and the arts—seemingly divergent methodologies. He believes all three are connected in the way that they are "fundamentally concerned with how humans make choices."
The arts are a way to cultivate a curiosity and engagement with the world around him.
As a student, he received the W. E. McElroy Scholarship and was also an inaugural recipient of a Spike! Grant, which allowed him to create and share with campus an art film titled "Food, Place and Body: A Deconstructive Autoethnography."
After graduating from Davidson, he spent a few years in New York City to work in nonprofit arts organizations, including fundraising work at Carnegie Hall. His work in the arts has continued and thrived, with fascinating projects over the past few years.
"I immediately began making work in New York and saw as much dance as I could … going to the free performances of Movement Research at the Judson Church every Monday night was especially grounding," he said. "I made a piece in which I dieted and exercised for 100 days before taking a shirtless selfie in front of an audience; I made a piece where I sat and cried to Taylor Swift's "Wildest Dreams" on repeat; and in 2018 I started Endurance Queen, a 26-year-long annual performance in which I run an independent marathon in sneakers followed by a runway walk in heels. I perform Year 4 in Madison on October 11."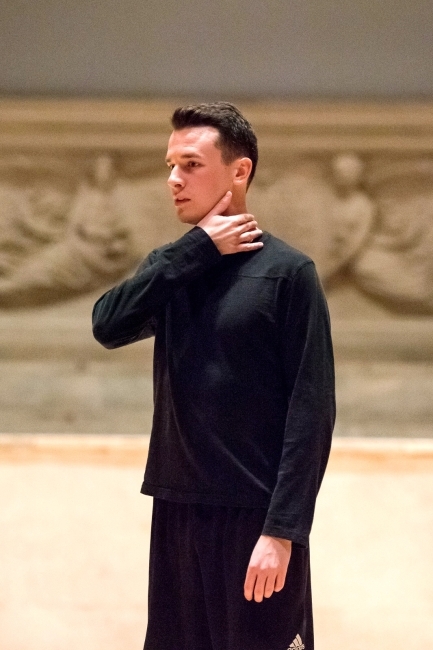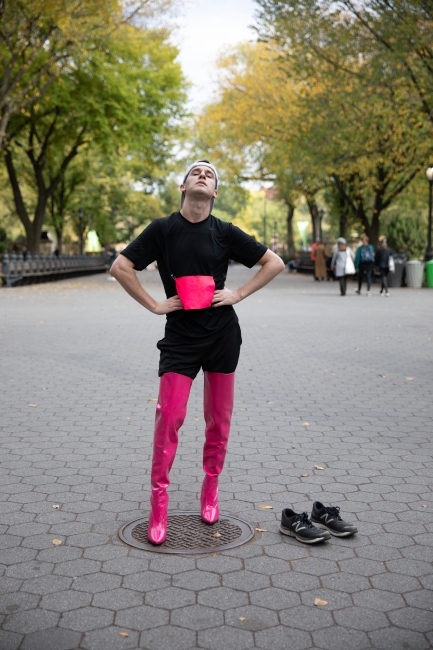 Van Note lives in Madison, Wisconsin, and is working toward a Master of Arts degree in Interdisciplinary Theatre Studies from UW-Madison. He pursued graduate school because of his interest in durational performance art and a desire to commit and challenge his body's endurance.
Davidson allowed a budding artist to learn from mentors, experience deep friendships and develop a confidence in his ability to pursue a life in the arts. As he says, the arts are a way to cultivate a curiosity and engagement with the world around him. We can't wait to see what he does next.