The English Major and Minor at Davidson
The English Department provides you with a depth and breadth of literary knowledge while teaching you to explore problems creatively, to be sensitive to life's diversity, and to read the world critically and thoughtfully.
Davidson English majors build skills in:
Communicating effectively in discussion and writing

Analyzing and creating across genres and media

Collaborating and working in diverse groups

Planning and conducting independent research

Creative problem solving

Critical thinking

Understanding and applying theoretical concepts

Embracing ambiguity and entertaining multiple, conflicting perspectives

Empathy and diplomacy
English Major Overview
The English major requires you to take ten courses, including: ENG 220: Literary Analysis, three area requirements (History, Diversity, and Innovation), two capstone courses (seminar, tutorial, or group investigation), and five electives. You may count one 100-level course and two approved courses from other departments or institutions toward the major.
The English major also requires you to set up an online portfolio to showcase your work at Davidson to potential employers, fellowship providers, graduate programs, and other audiences.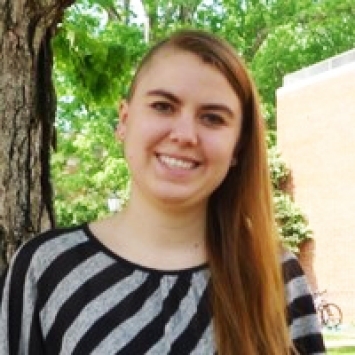 Being an English major prepared me for working at Pixelberry Studios by teaching me how to research, how to work in a team, and how to speak up for my ideas. One thing I really valued about the English major at Davidson was the space it fostered to share different perspectives. Every person is going to read a text differently, and having the space to talk about your own readings has really helped me feel comfortable voicing my opinions in a work environment.
Emi Moore '18
Related Academic Programs