Centrally located on Dorm Row, Cannon Hall houses up to 93 students.
The five-story building has 46 double-occupancy rooms and one single-occupancy room as well as a television/study lounge on each floor. Cannon Hall was renovated summer 2022. The Cannon community kitchen opened January 2023.  Cannon kitchen is housed in the basement of Cannon and features two full kitchens, an outside entrance and an outdoor patio area that all on-campus residents have access to, regardless of assignment.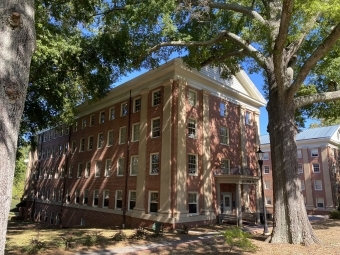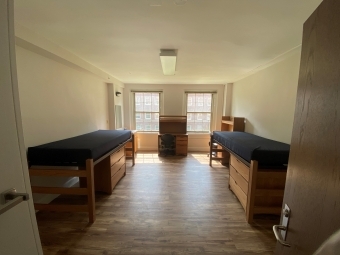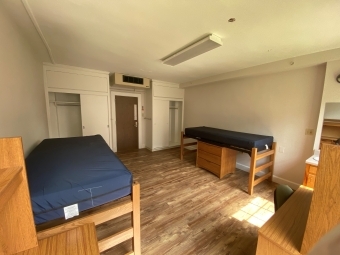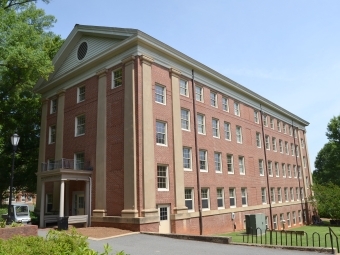 Building Information
Average room size: 16' X 14 (sizes vary).
Bathrooms: 1 single-gender bathroom per floor
Computer Room: None
Laundry: Yes
Kitchen: Yes, 2 kitchens in Base Cannon
Elevator: No
Vending: 1 drink machine located in the north stairwell
In-room Sinks: Yes
Closets: Most rooms have built-in closets, some have wardrobes
ADA Accessible Rooms: None
Note: Cannon does NOT have carpeted bedrooms