The College Farm offers fresh and local produce to the Davidson College community through the college's Dining Services operation.
The farm is a stand-alone, business-based unit of the college.
We engage Davidson students, faculty, and staff to enhance educational opportunities and create a collaborative and innovative environment for curricular and co-curricular activities that support local farming.
Located on Grey Road in Davidson, our initial production is situated on a three-plus-acre site on land known as McIntosh Farm. In 2008, the college purchased a total of 109 acres from the McIntosh family.
Volunteer at the Farm!
Volunteer days are an excellent way to learn about small-scale agriculture, build community with peers, and get your hands dirty. No previous experience farming or working at The Farm at Davidson College is expected or necessary.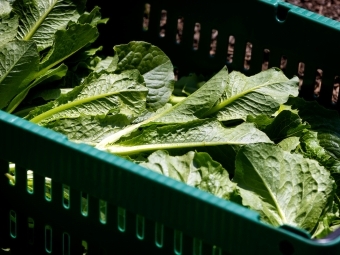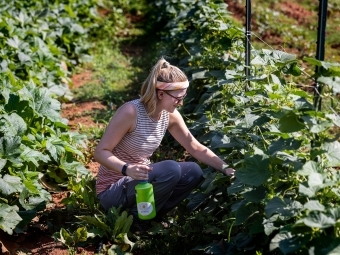 Visit Us
We are located at 1603 Grey Road in Davidson, which is accessible via the cross country trails near the Erwin Lodge. To schedule a visit, please contact Halle Murphy, Farm Manager, at hamurphy@davidson.edu.
The Farm at Davidson
Physical Location
1603 Grey Road Davidson, NC 28036
Mailing/Shipping Address
Davidson College - The Farm
209 Ridge Rd
Box 5000
Davidson, NC 28035