Davidson's Chidsey Hall is comprised of North and South Hall and joined by a common lounge with a kitchen, dining area, living room with fireplace and computer workspace with printers.
Built in 2012, Chidsey Hall is home to rising sophomores. North Hall houses 120 students and South Hall houses 131 students, mostly in double-occupancy rooms. Each floor also has two single-occupancy rooms, two single-gender bathrooms (one in each wing) and one private bathroom. A fitness center is located in North Hall and is accessible to all students across campus.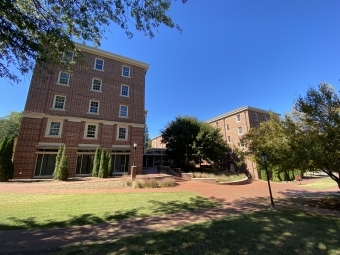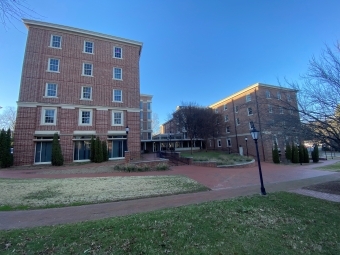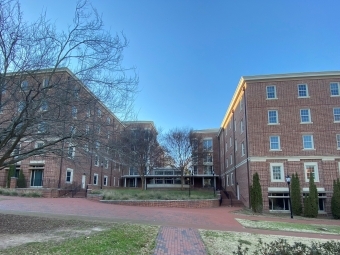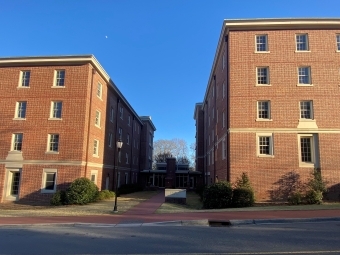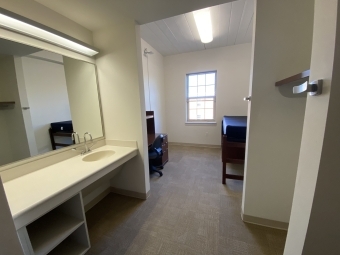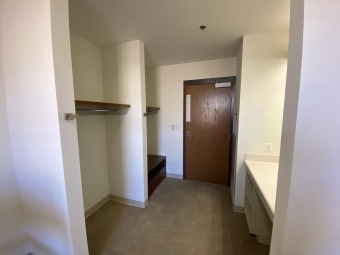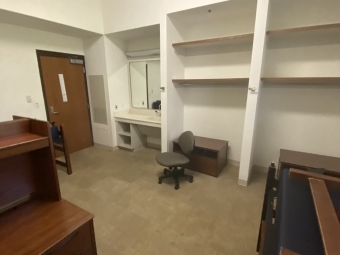 Building Information
Average room size: Double - 14' x 17'9", Single - 10' x 17'9" (sizes vary)
Bathrooms: Two single-gender community bathrooms and one private-use bathroom per floor
Computer room: Community-use computers and a printer are located on the first floor
Laundry: Yes, on the first floor of South Hall
Fitness Center: Yes, in North Hall (outside entrance)
Kitchen: A full kitchen is located in the common area, and the lounges on each floor include kitchenettes
Elevator: Two
Vending: One drink machine and one snack machine
In-room sinks: Yes
Closets: All rooms have built-in closets
ADA accessible rooms: Two per floor. One room on 1st North has a private bathroom attached.