A three-floor residence hall located on Dorm Row, Duke houses 94 students as well as the Dean Rusk International Studies Program. Room styles include singles, doubles, double suites, and triples. Duke also offers multiple common balconies and lounges.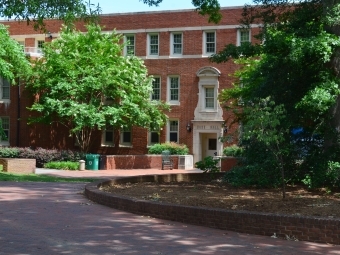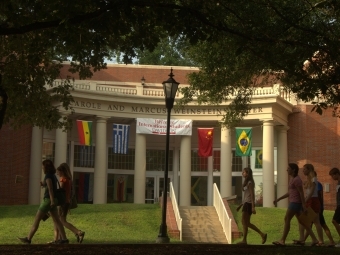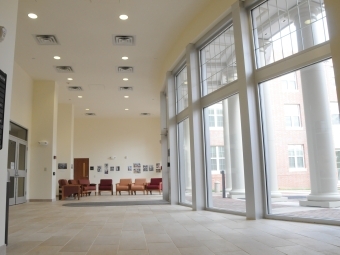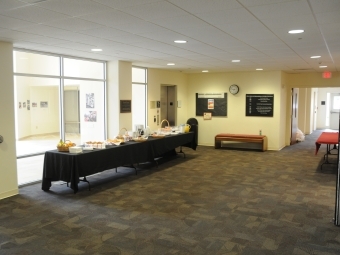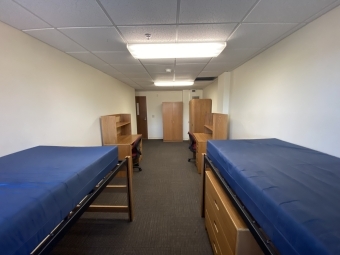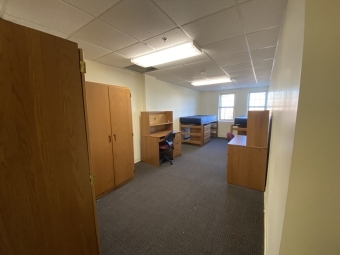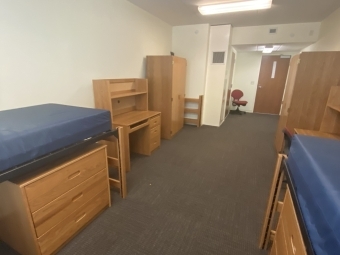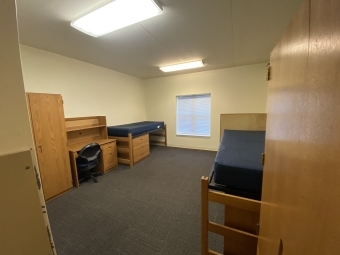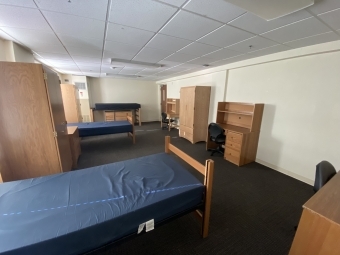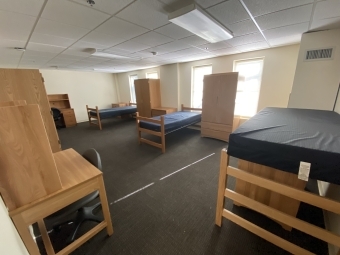 Building Information
Average room size: 304 square feet, varies between suites and singles.
Bathrooms: One bathroom per suite and one bathroom per floor on the second and third floors.
Computer Room: None
Laundry: Yes
Kitchen: One, on first floor.
Elevator: Yes
Vending: One drink machine and one snack machine located in the kitchen.
In-room Sinks: No
Closets: All rooms have wardrobes.
ADA Accessible Rooms: Five, each with a private bathroom.