Situated in the center of campus, Belk Hall houses up to 308 students, the Lavender Lounge and a Quiet Study Room.
Each floor on this five-story building is divided into two, single-gender wings, each with its own common bathroom.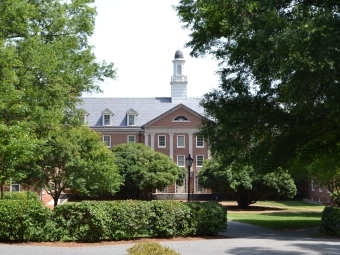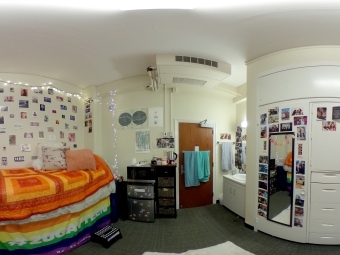 Building Information
Average room size: 16' X 10' (sizes vary).
Bathrooms: 1 single-gender bathroom per wing
Quiet Study Room: A large room with 4 private group study rooms, study tables and study pods.
Laundry: Yes
Kitchen: None
Elevator: Yes
Vending: 2 drink machines and 1 snack machine in the basement.
In-room Sinks: Yes
Closets: Most rooms have built-in closets and drawers. Some have wardrobes.
ADA Accessible Rooms: 4, each with a private bathroom.