Cunningham Theatre Center
The Cunningham Theatre Center is the home of the Theatre Department at Davidson College.
It includes The Barber Theatre as well as an acting/directing studio, a script library, a design studio for scenic and lighting work, a costume shop, a well-equipped scene shop and other stage production facilities.
Built in 1961 on the site of the original Davidson College chapel of 1838, the building housed visual arts, music, and drama until the completion of the Katherine and Tom Belk Visual Art Center in 1993. It is named for Reverend Dr. John Rood Cunningham, president of Davidson College from 1941 to 1957. Prior to the renovations completed in 2008, Cunningham was home to Hodson Hall, so named for Lillian Brown Hodson in recognition of her generous contributions to the college. Renovations completed in 2008 brought the new performance space, The Barber Theatre, in loving memory of department founder Rupert T. Barber, Jr.
The Barber Theatre
Home to smaller productions on campus, The Barber Theatre is an innovative flex-space facility with seating 175 audience members arranged in movable tiers that permit a variety of performance configurations. Two major dramas are featured in The Barber Theatre each academic year, as well as a number of smaller one-acts and studio shows.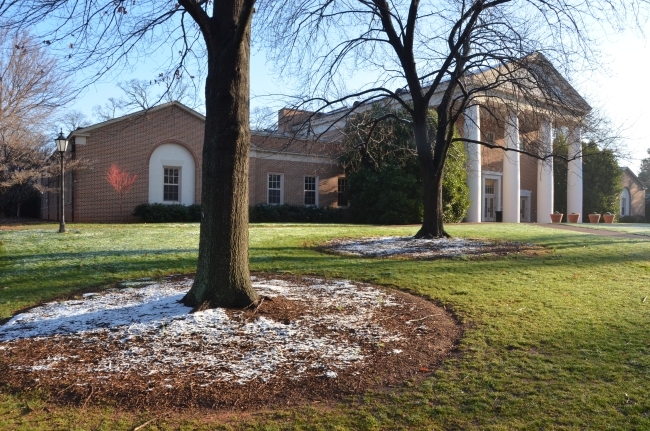 Directions
Located at 310 North Main Street, Cunningham is at the corner of Griffith and Main, to the right of the college's main entrance. Parking is available in the main entrance lot.