Duke Family Performance Hall
As one of the region's finest performance venues, the Duke Family Performance Hall has quickly become a popular cultural resource for the Charlotte Metro area.
The 600+ seat proscenium theatre is housed within the Knobloch Campus Center along with the Alvarez College Union, creating a seamless relationship between academics, art, entertainment and college community life. For current performances, visit the ticket office or review the seating chart.
The Duke Family Performance Hall was made possible by a gift from The Duke Endowment, a private foundation that serves the people of North and South Carolina by supporting selected programs in higher education, health care, children's welfare and spiritual Life. The Duke Endowment has been a major benefactor to the college during an association that has endured more than 75 years.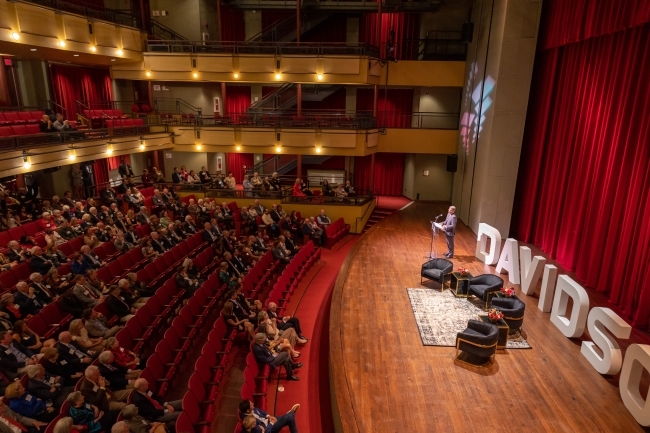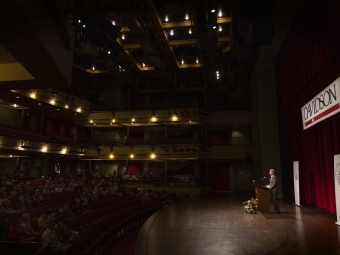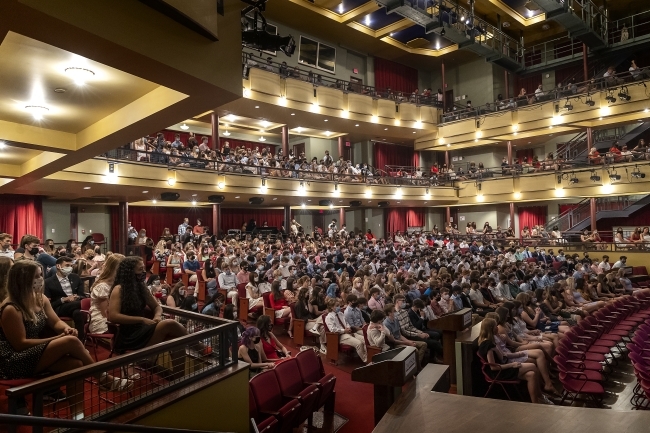 Directions
Located at 207 Faculty Drive, The Duke Family Performance Hall is on the lower level of the Knobloch Campus Center. The ticket office is just inside the campus center on the third floor.
Parking is available in the Baker Sports Complex lot with handicap parking available directly behind the Knobloch Campus Center.